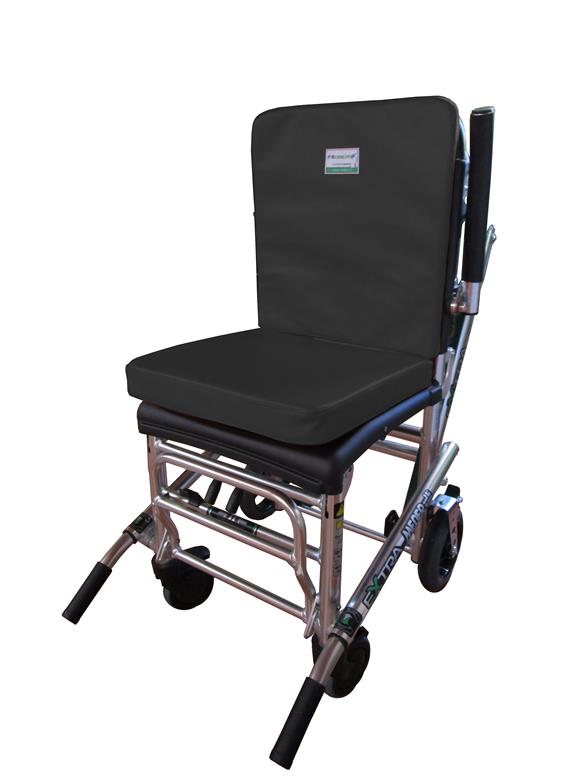 Art. 12098
12098
Black back rest and seat cushion for Extra chair
Mattress for sedan chair designed to increase patients' comfort and to protect the seat frame at the same time.
Made of expanded polyurethane at slow memory, it has a fire-proof and anti-tear cover that allows it to be easly removable and washed.
Designed for Extra sedan chair, it is supplied with Velcro® fixing strips that make it suitable for the entire range of sedan chairs.

Available in orange and black colours.

Dimensions:
SEAT 42 x 43,5 x 6 [cm] (HxLxD)
BACK REST 46,5 x 43,5 x 3 [cm] (HxLxD)



*

All Pictures shown are for 

illustration purpose

 only.