NEW PRODUCT CATALOGUE
Download the product catalogue. 
Pocket edition.
Go to the page
MEDICA 2018
MeBer will be present at Medica, the leading international trade fair for the medical sector. 
Go to the page
X-FRAME STRETCHER MEBER-X
Modern and revolutionary technologies to offer and guarantee maximum security.
Read more
31 years together
Ever since Me.Ber. has been characterized by a deep rooted culture in the name of Passion, Innovation, Professionality and Quality.
MeBer Service Network
MeBer technical assistance area
More professionality and safety for the first aid and emergency operators
With our maintenance and assistance services we want to grant quality of our products during their entire life cycle. Rigid standars of quality are used since the design phase, that is entirely based on CAD / CAM three-dimensional systems. Many MeBer products are tested 10G: the prohibitive test cycle which certifies that the products can withstand impacts of 10 times the force of gravity and remain still usable.
FOCUS ON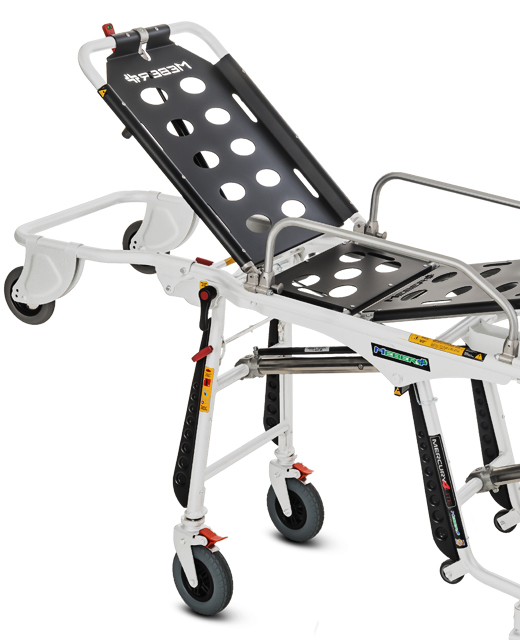 Self Loading stretcher art. 7080/4RG Proof
Mercury Lite 4RG
Light aluminium alloy self loading stretcher with variable height and four swivel wheels (7080/4RG Proof)
"Mercury Lite" with 4 rotating wheels grants extremely maneuverability. Ideal for narrow spaces.
Operating an easy command the two frontal wheels can be unlocked or reset to their original configuration. Fixing of stretcher inside the rescue vehicle is granted by certified system Art. 955 Proof. Supplied complete with mattress and belts. Device certified according to the European harmonized safety standards UNI EN 1
Me.Ber. Videos
A collection of our latest videos.
You can find useful information, tutorial for the correct use of our devices and interviews with rescue professionals.
VIEW ALL THE videOS
This site uses cookies. By continuing to browse the site, you are agreeing to
our use of cookies
.